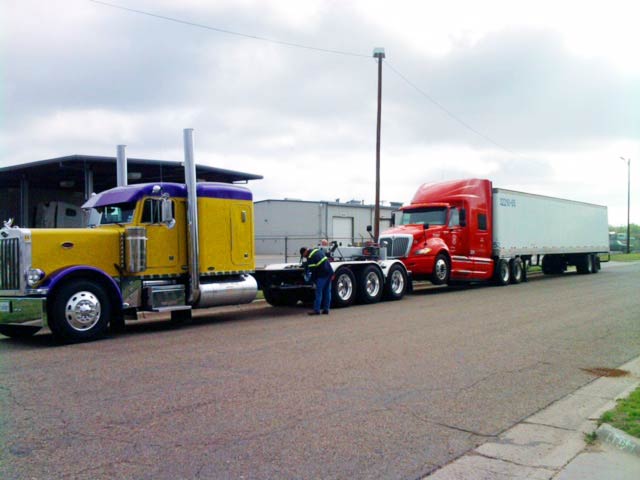 Semi-Truck Repair Services & Truck Towing in Clarendon, TX
Panhandle Road & Field Services Corp. is standing by to deliver comprehensive trailer and semi-truck repair services and maintenance, as well as 24/7 towing service throughout Clarendon, Childress, Memphis, Amarillo, and Shamrock, TX. We've been at it for more than four decades, and we're ready to put our know-how for truck repair to work for you. Expect a job done well, with the integrity of your rig always our number one priority. We aim to get you back on the road in a fully-functional truck, with your trailer safely in-tow.
Trailer & Semi-Truck Repair
You won't find a shop better equipped for semi-truck repair services in North Texas! Our shop has 8 truck repair bays, each sized to accommodate a semi cab. Rest assured that our experienced team will perform any necessary repairs required, no matter what's wrong with your rig or what type of engine it runs. We're able to do work on all your truck's major systems, including:
A/C work
Axle Repair
Clutches
Door or hinge issues
Fuel system testing
Internal part replacements
Lights and wiring
Tires
Complete PM
Motor Overhaul
Computer Diagnostics
Brakes
Transmissions
Drive Lines
Windshields
Welding
Radiators
Unlocks
Starters
Alternators
Exhausts
Used Parts Available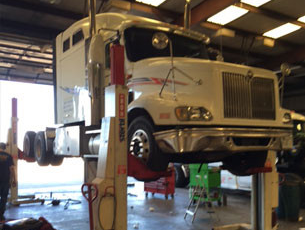 We work hard to perform all repairs quickly and to the highest standards. Our shop is outfitted with portable truck lifts for transmission, clutch and rear-end jobs, and we have a dock, skid loader and forklift for load adjustment or trans-load. Best of all, all in-shop repairs that are the result of a tow receive a discount!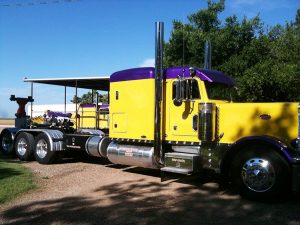 Truck Maintenance
Maintenance is just as important as reliable repairs. If you're trucking through North Texas or operate in the area normally, make Panhandle Road & Field Services Corp. your destination for semi-truck maintenance services. We have the ability to perform computerized diagnostics to gauge the health of your truck's many systems. We're also the place to get your oil changed, filters replaced and vital components lubed!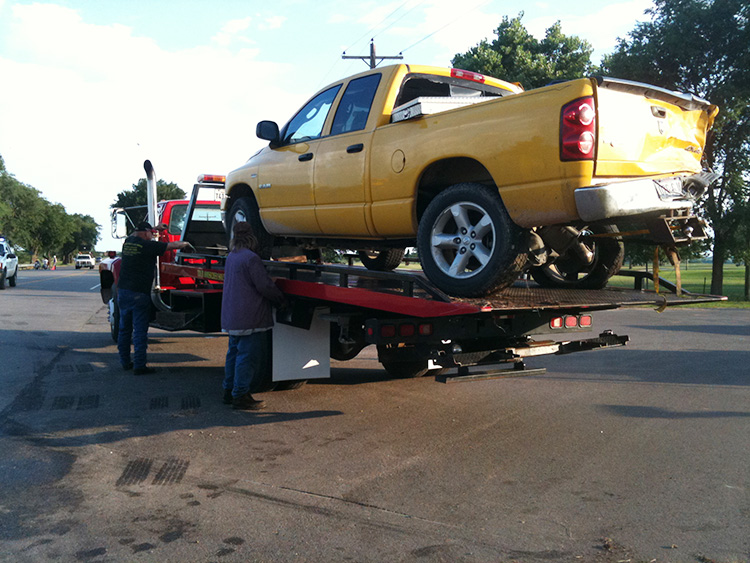 Vehicle Towing and Recovery
We offer semi towing and heavy hauling within 100 miles of our location in Clarendon, TX. We also come prepared to deliver roadside service whenever we can. We're on-call 24/7 for towing, wrecker service, and roadside assistance, and we always do our best to get you back on the road safely.
30-ton wreckers (2)
50-ton wrecker
60-ton wrecker
F550 Wrecker
Flatbed
Under-wheel lift (for mobile homes)
We're There When You Need Us!
Need semi-truck repair or truck towing services? Contact the experienced team at Panhandle Road & Field Services Corp. today to schedule an appointment. We can be reached at 806-874-2530—including for 24/7 emergency services. Contact us today and see why truckers throughout North Texas know our name for truck repairs!